Vienna's local transport system is considered one of the best in the world. Better than in many other cities are above all the trams and the underground. Like most cities in Central Europe, Vienna's public transport system is supplemented by buses and a suburban railway. In addition, the fares are rather reasonable.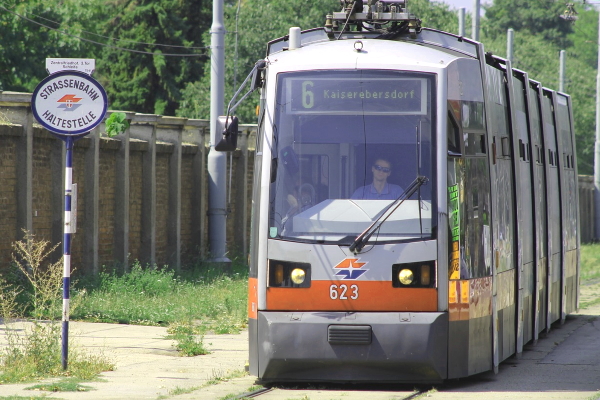 Local transport Vienna: tickets and prices
The following is an overview of the most important tickets for tourists for local transport in Vienna.
Single ticket: 2,40 Euro (you are only allowed to travel in one direction and you are not allowed to interrupt your journey). Comparison in Berlin: 3 Euro
Day ticket Vienna: 5.80 euros (valid one calendar day until 1 a.m. the next day, very cheap). Comparison in Berlin 24-hour ticket: 8.80 euros
24-hour ticket Vienna: 8 euros (valid exactly 24 hours from the time of stamping)
48 hours ticket Vienna: 14,10 (valid exactly 48 hours from the time of stamping)
72 hours ticket Vienna: 17,10 (valid exactly 72 hours from the time of stamping)
Weekly ticket: 17,10 Euro (this is very cheap compared to big cities in Germany, but it is a 7-day ticket, the Vienna weekly ticket is only available from Monday 0 am to Monday 9 am). Comparison in Berlin 7-day ticket: 36 euros, more than double!
8-day ticket Vienna: 40,80 Euro Valid on any 8 days, which do not have to be consecutive. Costs as 5,10 Euro per day. So not so much saving to the day ticket for 5,80 Euro. Also called Klimaticket Wien.
Monthly ticket: 51 euros: Valid for one calendar month up to and including the 2nd day of the following month. Comparison in Berlin Umweltkarte: 86 euros
Caution: These tickets are all valid only in the core zone of Vienna /City of Vienna). Not to Vienna Airport, for example. The airport is not in the area of the municipality of Vienna, but in the neighbouring municipality of Schwechat.
Moreover, Vienna became famous in the whole of Europe for the 365 Euro annual ticket, i.e. for 1 Euro per day. This ticket is of course less interesting for tourists.
---
Tickets sights Vienna: Many attractions such as museums in Vienna have limited number of visitors due to Corona. We recommend to buy tickets online at Getyourguide.com or Tiqets.com beforehand.
---
Tickets for tourists
As in almost all metropolises in Europe with many tourists, there are also combined tickets for tourists in Vienna. They include public transport and discounts: admission to sights such as museums, city tours, sightseeing tours and even restaurants and shopping.
In Vienna, it's easy to lose track of these tourist tickets because there are so many different offers. We have picked out three good tickets for tourists:
Very popular and our recommendation is the Vienna City Card (Stadtkarte Wien). On this link you can find more information about the City Card and the possibility to buy the Citycard Wien online.
On this link you can get the City Card Vienna with airport transfer.
The Vienna Flexi-Pass is also popular and very interesting for tourists. Here, too, local transport is included. In addition, you can choose from a list of sights that you would like to visit. Admission to these sights is then included. On this link you can find the Flexi-Pass Vienna (online purchase) and more information about this great tourist ticket.
The Vienna Tourist Pass includes two very big sights, namely Schönbrunn Palace including a guided tour and the famous museum Belvedere Palace. The Vienna Tourist Pass does not include the actual local transport, but special buses for tourists that regularly go to the important sights (Hop-on Hop-off Bus Vienna). On this link there is more info about the Vienna Tourist Pass and the possibility to book online.
Vienna Underground
The underground Vienna consists of 5 lines, these are numbered from U 1 to U6, the line U5 does not exist.
The fast trains under the city (partly also above ground) are usually the best choice. You can get from A to B quickly. The disadvantage, especially for tourists, is of course that you see little of the city when travelling underground.
Tram Vienna
The tram, also called tram, is popular with locals and tourists alike in Vienna. Vienna has one of the longest tram networks in the world, next to Berlin and Melbourne (Australia). Vienna's tram network is almost 200 kilometres long. There are 28 lines and over 1,000 stops (incredible!).
You can get almost everywhere by tram. As tourists in Vienna, we usually only use the underground and the tram. The trams in Vienna are not very fast, but they are very punctual and reliable, they are the main reason why Vienna is often voted the best local transport in the world.