The Museum of Illusions in the center of Vienna is a very special exhibition. It is about the deception of the senses, mostly the eyes. Many dozens of illusions can be seen in the small museum. One can participate. It is an attraction for children and adults.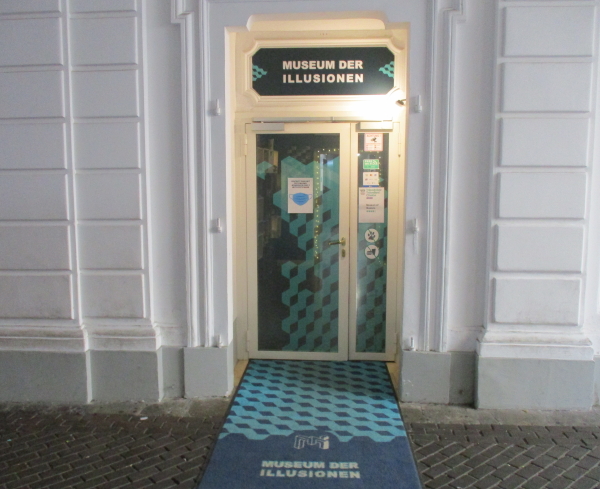 One of the highlights is the gag through a tunnel (see picture). Through spinning lights the visitor is made to believe that the room is spinning. In reality, however, they are only moving lights. One has difficulties among other things with walking straight ahead.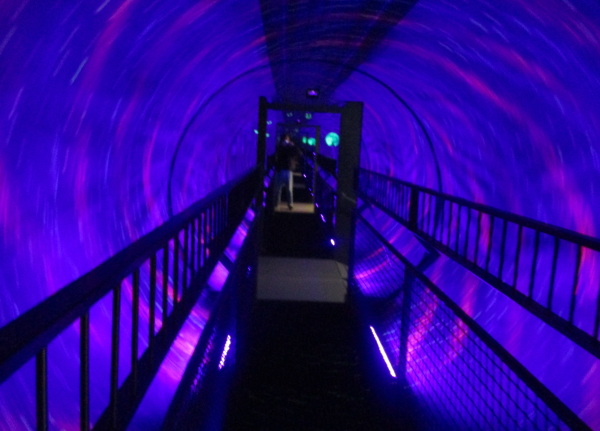 Other illusions hang on the wall or are toys made of wood and the like. The small museum is great fun, everything is well done. We really enjoyed the visit to the Museum of Illusions. It is exciting and educational. Also you can take a lot of great photos.
Tickets and prices Museum of Illusions Vienna
Adults pay 14 euros admission in 2023. For children and young people between 5 and 18 years you have to pay an entrance fee of 10 euros, smaller children are free of charge.
Opening hours Museum of Illusions Vienna
The exhibition is open every day. During the week from 10 am to 6 pm, on weekends one hour longer from 10 am to 7 pm.
Directions Museum of Illusions Vienna
The best way to reach the center of Vienna is by subway. The nearest station is "Herrengasse" (Orange line U3, less than 100 meters from the museum). You are immediately in the inner city, pedestrian zone, etc. The central church Stephansdom is about 200 meters to the east.