While most of the major museums in Vienna deal with art or history, there is also a well-known, very large technical museum. Fas technische Museum Wien, near Schönbrunn Palace, is a few kilometers outside the city center. It is a large museum, which reminds us of the Deutsches Museum Munich or the Technikmuseum  Berlin.
Tickets for the Vienna Technical Museum are available on the Internet at this link.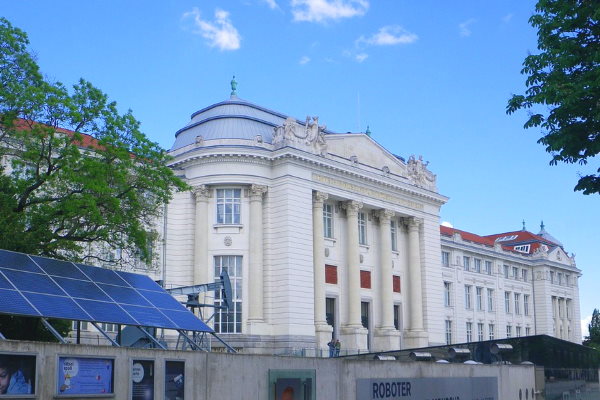 Opening hours 2023 Vienna Museum of Technology
The Museum of Technology is open during the week from 9 am to 6 pm, and on weekends from 10 am to 6 pm. There is no day off at the Vienna Museum of Technology, so it is open every day.
Tickets, entrance fees 2023 Museum of Technology Vienna
The museum costs 15 euros admission for adults. All people up to and including 18 years old have free admission, as in most large, state museums in Austria. More info and online tickets are available at this website. With the Internet tickets you do not have to queue at the box office. In addition, in Corona times there are access restrictions in many museums. For this reason alone, online tickets make sense.
Tickets for the Vienna Museum of Technology are available online at this link.
Directions to the Vienna Museum of Technology
We came by streetcar line 60. It stops almost directly in front of the museum. Line 60 starts at Westbahnhof, which is easily accessible by subway. In the other direction, streetcars on this line continue to Schönbrunn Palace and the Hietzing subway stop. Streetcar 52 also goes to the Museum of Technology.
You can also take the subway to Schönbrunn (line U4) and then walk to the Museum of Technology Vienna (about 10 to 15 minutes). It is not much further to walk from Johnstraße station (subway U3).
If you come by car or bicycle: the Museum of Technology Vienna is approximately between Westbahnhof and Schönbrunn.
Address: Vienna Museum of Technology, Mariahilfer Straße 212, 14th district (Penzing), Vienna.
What is there to see in the Technisches Museum Wien?
It is a gigantic museum with an exhibition area of over 22,000 m². If you want to have a close look at everything, you will surely need several days. On the one hand there are historical things on display like old vehicles (cars, locomotives etc.). But there are also things from the present and the future like much on the subject of artificial intelligence. Every fan of technology will find many interesting things.
We especially liked the transport section (trains, cars, motorcycles, ships, airplanes, etc.). Also the machines like steam engines are great. Something completely different is the large exhibition of old musical instruments. Visitors to the museum also like the industry, energy and media sections. There is also a mine worth seeing. A highlight for us was also the current special exhibition "Artificial Intelligence" until about 2023. We really liked the area "How do you gain knowledge from nature?".
A great museum! Tickets can be bought in advance on the Internet on this website because of Corona.