Austria is one of the countries in Europe with great tradition in wine growing. Many vineyards in Austria are near Vienna, some even in Vienna. Many of the wines are grown in the north of Vienna. There are also so-called Heurige. These are wine bars with great popularity and tradition. The famous district for Heurige is Grinzing. You can easily take the streetcar from Vienna to Grinzing, visit some wine bars and take the streetcar back in the evening. A great and interesting excursion.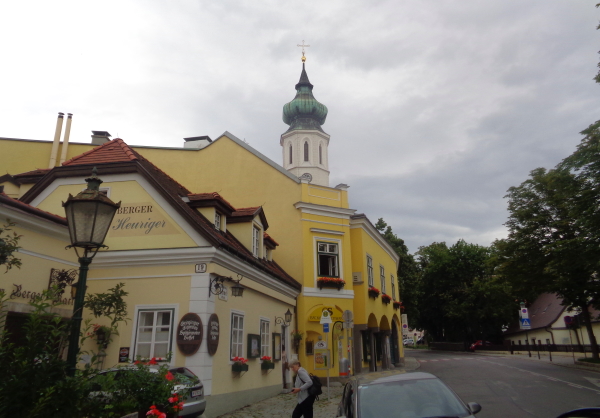 The word "Heurige" comes from the South German and Austrian word "heuer", which means "this year" or "this year's". The Heurigen serve mainly "young" wine from the latest vintage. About the middle of November is change, then there is in the Heurigen in Grinzing and elsewhere in Austria the new wine. Often one hears in Austria for this the date 11.11. Restaurants like Heurige are called in Austria sometimes also "Burschenschank".
If you come to Grinzing by streetcar, it is best to go to the end of the line. Walk a few more meters and you are on the main street. Many, but not all, Heurige in Grinzing are along this street 200 meters to the left and right (street name: Himmelstraße to the left and Sandgasse to the right).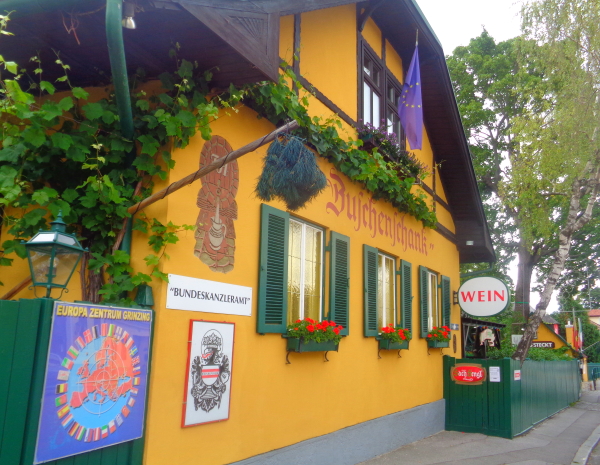 You should pay attention to the prices, they are extremely different depending on the restaurant. There are Heurige in Grinzing, in which an eighth (1/8) liter of wine costs 3,80. But there are also those in which the quarter liter, i.e. the double amount, costs only 3.50 (as of 2023). Similarly for food, most Heurigen have a menu of traditional food from Austria. This includes fried chicken, Wiener schnitzel, Kaiserschmarrn and more. A main course can cost 8 euros at one Heuriger in Grinzing, 20 euros at another. Watch out. Usually the restaurants with the most advertising and signs have the highest prices.
A gondola tour Venice is still a highlight.
Directions Grinzing
Take the streetcar 38 from the subway stations Schottentor or Nußdorfer Straße and then directly to Grinzing. In addition, bus 38A runs from the Heiligenstadt subway station to Grinzing.
You can also go by bike if you don't drink too much wine. However, it is quite uphill to Grinzing from downtown Vienna.
By car has the disadvantage that you can taste almost no wine at all. On summer days, especially on weekends, it might also be hard to find a parking space in Grinzing.
When to go to Grinzing to the Heurigen?
You should come in the evening, at noon many Heuriger are closed or you are almost the only guest. If you are looking for the big party, you should come at the weekend in summer. If you want it a little quieter, you can also come during the week. The opening hours of the Heurigen of Grinzing is very different. Some are almost always open, others only in the evening or even only Thursday through Sunday.
Almost all Heurigen have a restaurant (in winter with heating) and a cozy vineyard with many beautiful plants, etc.. Many have a quaint interior. Some Heurige are very traditional, but others are unfortunately quite touristy. As I said: pay attention to the prices!
On this link: Colosseum entrance fee
Bus city tour Hop on / Hop off
There are very many providers of city tours, walking tours etc. in Vienna. We really liked the buses of Vienna Sightseeing Tours. The buses run in 3 lines through Vienna. You can get off wherever you like and continue with a later bus. This way you see a lot, including all the important sights outside the city centre. You can see what you want. Since there are three lines, you can get to all the important sights. Really great!
>>>   This link gives you more information and the possibility to book